How to Create a Bold and Beautiful Winter Wedding
Everybody adores the magic of the festive season. If you love the chance of snow, mulled wine and fur, then a wedding this time of year could be for you. A winter wedding is also a budget-friendly option and finding the date you want is more likely during these months. However, it's important to think a little differently about how you approach your wedding during the cooler months. One of the biggest challenges is finding the best photo opportunities this time of year. For the perfect winter wedding venue, you'll need a location with atmosphere, beauty and year-round charm. If you find the right components and carefully adapt to your season, you'll find yourself planning a show-stopping wedding with arguably more personality than its summery counterpart. Thorpeness Country Club is an utterly unique and charming beachside hideaway, just a pebble's throw from the sea on the beautiful Suffolk coast. Here are ten ways to make your magical winter wedding on the beach and create that all-important stand-out for your big day:
Bold is more beautiful: Create a striking setting by using our beamed ceiling to display some show-stopping decorations. Either forage your own holly, ivy and pine cones or use one of our talented local florists to help you. Mix rich, bold and sumptuous seasonal fabrics with twinkling fairy lights.
Work with your weather: Say I do under vaulted ceilings at our charming 1920s venue or at one of two nearby village churches. Opt for a mid-morning ceremony so you have enough time to capture the daylight hours.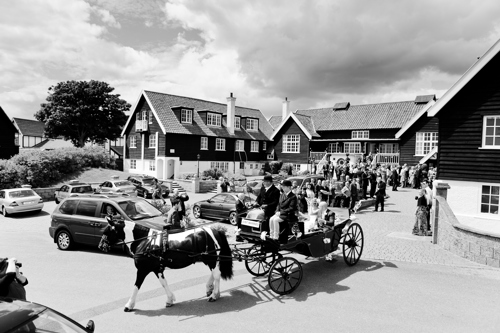 Take your wedding party to the beach: Buy some blankets and invite guests to join you on the beach for a welcome drink of brandy-spiked hot chocolates and mini cheese fondues.
The sound of winter: There's nothing like the sound of a harpist or pianist playing during your meal or welcome drinks. Ask your musician to create a playlist of wintery classics to create the right ambience.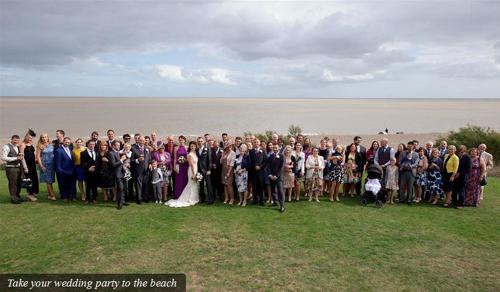 The dramatic coastline on camera: You don't have to have all your pictures taken inside. Just a pebble's throw to our beach, you're guaranteed to have a private spot of the beach to yourself for any photographs. And, a gentle 15 minute stroll with your partner and wedding photographer will take you to the iconic Aldeburgh shell, "The Scallop" which makes a beautiful backdrop.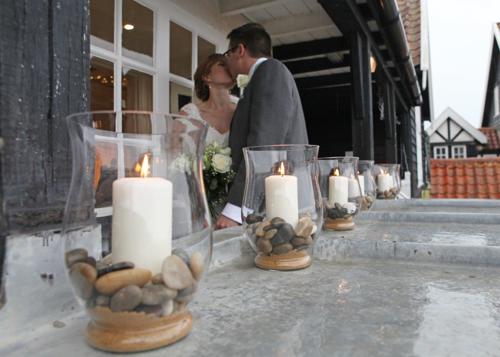 Add romance with candles: Invest in some simple, chunky candles scattered around our venue to bring out the sparkle in your eye. We can help you bring your vision to life with help from our wide range of trusted suppliers.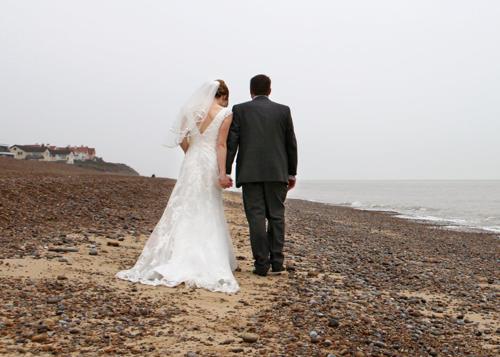 A feast of comfort foods: Serve spicy tomato soup served with mini grilled cheese wedges and slow-cooked meats with a rich gravy - this time of year is the perfect excuse to bring out all the comfort foods which would usually be too heavy to serve at a wedding. Whether you would like a 5-course wedding breakfast or a selection of warming light-bites, we can create a wintery menu to warm the cockles of your heart.
A Mulled Toast: Instead of traditional fizz, why not serve mulled wine or even a mulled fizz during the speeches.
Cosy up in the boathouse: Our Country Club is located just steps from the beautiful Meare garden and Boathouse, making this an ideal location for photographs and outdoor drink receptions. We are armed with outdoor heaters in this area, so why not surprise guests and serve coffee, liqueurs and chocolates at this pretty spot.
Winter wedding favours: This is a great chance to think of some unusual favours. Blankets or pashminas, sparklers, mulled wine spices, chocolate truffles or little bottles of Baileys, wintery wedding favours just got decedent.